Anesthesia Allergy Could Complicate Ohio Execution
Last Update: 1:49 pm 4/14/2010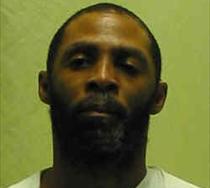 Darryl Durr - Sentenced to Death for raping and strangling 16 year old Angel O' Nan (Vincent) in 1988
COLUMBUS, Ohio (AP) -- A condemned Ohio inmate who says he's allergic to anesthesia is undertaking what appears to be a unique legal maneuver, arguing that no one knows how his body will react if state officials are allowed next week to inject him with the one lethal drug they now use.
A doctor is studying what impact, if any, the allergy could have on the execution process after lawyers for Darryl Durr uncovered evidence of Durr's allergy in his 800-page prison medical record.
Durr was sentenced to die for raping and strangling a 16-year-old girl in 1988.
"One of the things the Ohio Constitution guarantees is that he has a quick and painless execution," said defense attorney Kathleen McGarry.
"If he's going to react to the anesthetic drugs in such a manner that he's going to have a violent reaction, either vomiting or seizures or whatever the spectrum is that could happen, then obviously the execution has problems," she said.
McGarry said she doesn't know what drugs Durr is allergic to, or whether they include thiopental sodium, the anesthetic that Ohio uses to put inmates to death. The state last year became the first to switch to a single intravenous dose of anesthetic for executions instead of three drugs, a move followed by Washington state in March.
Ohio's untried backup method would inject a powerful sedative and painkiller into muscle, a combination that together is supposed to produce death.
The allergy could be an issue during the execution, according to lethal injection expert Mark Heath, who is reviewing Durr's records to determine whether there's a problem.
"An allergic or other adverse reaction to some component of a general anesthetic might present a serious problem for an execution by lethal injection," according to an e-mail from Heath, a Columbia University Medical Center anesthesiologist, that was filed in federal court as part of Durr's request.
However, "it would depend on the drug that precipitated the reaction and the nature of the reaction," Heath said.
McGarry would not allow Heath to be interviewed about his review.
U.S. District Court Judge Gregory Frost allowed Durr's medical records to be reviewed over the objection of the state. The Ohio attorney general's office argued the judge didn't have the authority to approve Durr's request for an expert of his choosing in a lawsuit against the state.
Heath's report is expected soon, given that Durr's execution is scheduled for Tuesday. Depending on the findings, Durr could use the results to try to stop or delay the execution, a request the state would likely oppose.
Death penalty experts say they're unaware of a similar issue being raised in the past, though strong reactions to lethal injection drugs have occurred. Most states generally begin the execution process with an anesthetic like the one Ohio uses alone.
In 1989, Texas death row inmate Stephen McCoy reacted violently to the chemicals and began choking and seizing, despite being restrained. A witness fainted, knocking over another witness. A state official later said a heavier dose might have been warranted.
In 1992 in Oklahoma, death row prisoner Robyn Lee Parks also had a violent reaction as the muscles in his jaw, neck, and abdomen began to spasm about two minutes after the drugs started to flow.
The exact reason for the reactions is unclear in both cases.
The secrecy that surrounds many states' injection procedures may explain why the issue appears never to have arisen before, said Deborah Denno, a Fordham University law professor and lethal injection expert.
The only similar filing in Ohio may have been Richard Cooey's unsuccessful argument in 2008 that he had poor vein access compounded by his obesity. Courts rejected Cooey's argument, and he was executed for the killing of two University of Akron students.
Durr received a death sentence for killing Angel Vincent of Elyria. The state had previously referred to her as Angel O'Nan, using her stepfather's surname.
Durr also has a lawsuit pending in federal court asking for further DNA testing and is awaiting Gov. Ted Strickland's decision on clemency.
http://www.kypost.com/content/wcposhared/story/Anesthesia-Allergy-Could-Complicate-Ohio-Execution/L0HLGyZxQUC51WyrYH1BlQ.cspx

Piper




Posts

: 10277


Join date

: 2009-07-12


Mood

:



Court Rejects Appeals By Ohio Death Row Inmate

Last Update: 12:46 pm 4/19/2010



COLUMBUS, Ohio (AP) -- A federal court has rejected appeals by an Ohio inmate scheduled to be executed Tuesday for raping and strangling a 16-year-old girl.

Lower courts rejected Darryl Durr's last-minute legal challenges last week. The 6th U.S. Circuit Court of Appeals in Cincinnati affirmed those rulings Monday, including one in which his attorneys had argued Durr could be violently allergic to the anesthetic Ohio uses to put inmates to death.

Also Monday, the 46-year-old Durr was transferred from a state prison in Youngstown to the Southern Ohio Correctional Facility in Lucasville, home to the state's death chamber.

Durr was convicted of kidnapping Angel Vincent from her northern Ohio home in 1988. Her body was found in a park months later.

http://www.kypost.com/content/wcposhared/story/Court-Rejects-Appeals-By-Ohio-Death-Row-Inmate/ci9dAI-j10KNPPWdcyFNMg.cspx

Piper




Posts

: 10277


Join date

: 2009-07-12


Mood

:



And now, 22 years later, the sentence imposed upon him will be carried out for kidnapping, raping and murdering 16 year old Angel.

Piper




Posts

: 10277


Join date

: 2009-07-12


Mood

:



Poor thing.
What's the violent allergic reaction gonna do, kill him?
Oh wait, maybe he will die a horrible death due to the reaction.
Can't be any worse than what he did to his victim.
_________________
~Where the heart is willing, it will find a thousand ways. Where it is unwilling, it will find a thousand
excuses." ~
"Do not save your loving speeches
For your friends till they are dead;
Do not write them on their tombstones,
Speak them rather now instead."
- Anna Cummins
Execution of Darryl Durr for 1988 murder of teen on schedule today
By Joe Guillen, The Plain Dealer
April 20, 2010, 8:27AM




LUCASVILLE, Ohio -- The state's execution of Darryl Durr is on schedule for 10 a.m. today, as the U.S. Supreme Court denied the convicted rapist and murderer's request for a stay of execution Monday night.

Durr, of Elyria, has taken a few visitors -- his lawyers, a spiritual adviser and a friend -- and spoken to a woman he calls his wife several times on the phone since his arrival Monday morning at the Southern Ohio Correctional Facility, Ohio Department of Rehabilitation and
Correction Spokeswoman Julie Walburn said at a media briefing this morning.

Prison staff have said Durr, 46, has been cooperative but increasingly anxious, Walburn said.

Durr has declined to eat or drink in observance of a religious fast since arriving here.

The state today is scheduled to execute Durr, of Elyria, who was convicted of raping and strangling a 16-year-old girl in 1988.


Durr arrived at the Southern Ohio Correctional Facility in Lucasville Monday morning as the U.S. 6th Circuit Court of Appeals rejected his last-minute attempts to halt the execution. Later in the day, Gov. Ted Strickland denied Durr clemency, and the U.S. Supreme Court late Monday refused to hear his case.


Durr had been seeking DNA testing of a necklace belonging to the victim, said his lawyer, Dennis Sipe. Durr also argued, in separate lawsuits, that the state cannot administer the drugs used in the lethal injection without a prescription, and that he is allergic to anesthesia. After the appeals court rejected the suits, Durr's lawyers went to the U.S. Supreme Court, which had not issued a decision as of Monday evening.

Durr will be the 37th Ohio inmate executed at the prison's "Death House" in Lucasville since 1999. Durr will be killed with a dose of thiopental sodium given intravenously. If an IV cannot be inserted, an intramuscular injection of other lethal drugs is available as a back-up.

Durr, 46, was put on death row for the kidnapping, rape and murder of Angel Vincent, 16, of Elyria. Durr strangled Angel with a dog chain on Jan. 31 or Feb.1 and hid her body inside two construction cones, placed end to end, in a ravine near Denison Avenue and Fulton Road. Boys playing in the area discovered Angel's body three months later.

Durr had been dating and living with Angel's friend and neighbor, Deborah Mullins, who was a year or two older than Angel.

Angel was home alone the night of Jan. 31 when she asked Mullins to go to another girlfriend's house to get her jean jacket containing a pack of cigarettes. Mullins testified in court that she went back to her home two doors down and told Durr, who was 24 at the time, to get the cigarettes.

Durr returned 15 minutes later and began throwing rocks at Mullins' window and honking his car horn. Mullins and the baby she had with Durr got into his car, and Mullins saw Angel tied up in the back. Durr pulled a knife on Mullins and their baby and said he was going to kill Angel "so she wouldn't tell," Mullins testified.

After a short drive, Durr dropped Mullins back off at their home. He returned three to four hours later without Angel. The teenager was presumed missing until Mullins talked to police eight months later, after Durr was arrested for raping two other girls, 14 and 18.

Durr's history of violence -- at 18, he stabbed a woman in the stomach during an argument over $2 worth of gas -- is one reason the Ohio Adult Parole Authority in September unanimously recommended that Strickland deny clemency.

No motive for the killing was offered in court, but Angel's mother, Norma Godsey, later told the parole board that Durr was obsessed with her daughter.

Durr, however, told the parole board that he never left Mullins' house when she asked him to get Angel's cigarettes. He also denied raping the other two teenagers, even though he pleaded guilty to those crimes. There was no physical evidence used against Durr in court because Angel's body was decomposed.

Two lawyers, a spiritual adviser and a friend are scheduled to witness the execution on Durr's behalf. Angel's mother, cousin and uncle also are expected to attend.

Durr refused food and drink Monday in observance of a "religious fast," Ohio Department of Rehabilitation and Correction spokeswoman Julie Walburn said. He also refused to allow medical staff to take his vital signs, but was cooperative when they checked his veins, which appear palpable, Walburn said.

http://blog.cleveland.com/metro/2010/04/darryl_durr_scheduled_to_die_t.html

Piper




Posts

: 10277


Join date

: 2009-07-12


Mood

:



pi-girl wrote:Poor thing.

What's the violent allergic reaction gonna do, kill him?

Oh wait, maybe he will die a horrible death due to the reaction.

Can't be any worse than what he did to his victim.
And he wants a prescription! Seems Angel wasn't his only victim, afterall. I cannot find a picture of her anywhere.

Piper




Posts

: 10277


Join date

: 2009-07-12


Mood

:



Death Row Allergy Claim Fails to Delay Darryl Durr's Execution
Execution Comes Four Days After Durr's Appeal on Grounds He's Allergic to Anesthesia Denied

By EAMON McNIFF
April 20, 2010

A death row inmate who tried to delay his execution by claiming he was allergic to the anesthesia used in the lethal injection was put to death today, right on schedule.

Darryl Durr, 46, was declared dead at 10:36 a.m. ET. Julie Walburn from the Southern Ohio Correctional Facility, where the execution took place, said there were no complications and that the execution went smoothly.

A prison official who was present told ABC News that as the process began Durr clenched his fists and grimaced while holding his head up for about 10 seconds, before putting his head down. The official, who declined to be identified, said it wasn't clear whether Durr was in pain or reacting to the moment.

Durr had been convicted of the rape and murder of 16-year-old Angel Vincent in 1988. He is the 37th inmate executed in Lucasville, Ohio's so-called "death house" at the Southern Ohio Correctional Facility since 1999 and the fourth person to be executed in Ohio this year.

more...
http://abcnews.go.com/TheLaw/darryl-durrs-allergy-claim-fails-delay-execution/story?id=10420538
_________________
~Where the heart is willing, it will find a thousand ways. Where it is unwilling, it will find a thousand
excuses." ~
"Do not save your loving speeches
For your friends till they are dead;
Do not write them on their tombstones,
Speak them rather now instead."
- Anna Cummins

---
Permissions in this forum:
You
cannot
reply to topics in this forum