By
Crimesider Staff
/
CBS/AP
/
November 9, 2015, 12:36 PM
Body found bound, burning near Mass. railroad tracks ID'd
Ashley Bortner / CBS Boston
BRIDGEWATER, Mass. --
The woman found dead and burning near railroad tracks in Massachusetts last week has been identified by authorities as a New Jersey woman.

A spokeswoman for the Plymouth district attorney's office says the woman found late Tuesday night in Bridgewater has been identified as 29-year-old Ashley Bortner.
District Attorney Timothy Cruz said it appears Bortner was targeted and her death was not a random attack.
She was found with her hands tied behind her back and to her feet. Police discovered the body down an embankment in a relatively secluded area after responding to a call of a suspicious vehicle. Police arrived to find Bortner's body engulfed in flames, reports CBS Boston.
Read more:
http://www.cbsnews.com/news/body-found-bound-burning-on-massachusetts-railroad-tracks-idd/

Alessandra_Deux




Posts

: 21188


Join date

: 2012-05-12



Body of 29-Year-Old Mother Found Bound and Burning Near Railroad Tracks in Massachusetts
By
Tara Fowler
@waterfowlerta
11/09/2015 AT 08:55 AM EST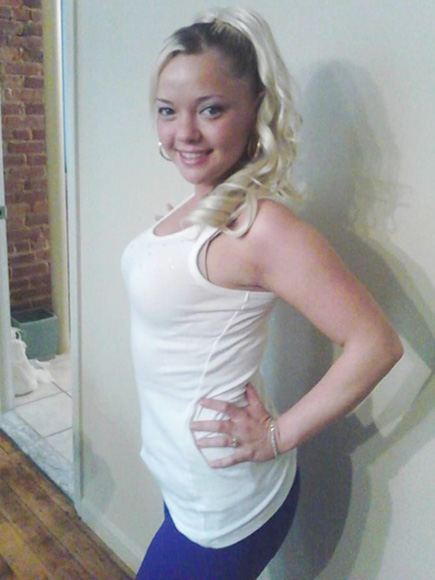 Ashley Bortner
Facebook
A 29-year-old mother whose dead body was found bound and burning at car near railroad tracks in Massachusetts was targeted, police say.
The remains of 29-year-old Ashley Bortner were discovered late last Tuesday after police received a call reporting a suspicious vehicle parked on the tracks near Oak and Crapo streets in Bridgewater, Massachusetts, WPVI reports.
~Snipped~
Bortner, who is originally from New Jersey, had moved to New England three years earlier, her family told Fox 25. "She was just very fun loving, beautiful, cared about everyone, never wanted to see anyone fighting," said her sister, Dawn Hoyte.
Bortner was targeted and not the victim of random violence, according to the Plymouth District Attorney's Office.
Read more:
http://www.people.com/article/29-year-old-woman-found-bound-burning-near-railroad-tracks

Alessandra_Deux




Posts

: 21188


Join date

: 2012-05-12



Ex-Paulsboro woman found dead, was set afire

Associated Press 9:11 a.m. EST November 9, 2015

BRIDGEWATER, Mass. - The woman found dead and burning near railroad tracks in Massachusetts last week has been identified by authorities as a Paulsboro woman.

A spokeswoman for the Plymouth district attorney's office says the woman found late Tuesday night in Bridgewater has been identified as 29-year-old Ashley Bortner. Bridgewater is about 25 miles south of Boston.

~Snipped~

She was found with her hands tied behind her back and to her feet. Police discovered the body down an embankment in a relatively secluded area after responding to a call of a suspicious vehicle.

The death remains under investigation.

Family members say although from Paulsboro, Bortner had been living in Boston's Hyde Park neighborhood.

Read more:

http://www.courierpostonline.com/story/news/crime/2015/11/09/ashley-bortner-bridgewater-paulsboro-burning/75444784/

Alessandra_Deux




Posts

: 21188


Join date

: 2012-05-12



Source: http://boston.cbslocal.com/
Source: www.nbcphiladelphia.com
Source: www.dailymail.co.uk
Source: http://www.bostonglobe.com/

Alessandra_Deux




Posts

: 21188


Join date

: 2012-05-12




---
Permissions in this forum:
You
cannot
reply to topics in this forum