Updated: 10:33 p.m. Friday, Nov. 20, 2015 | Posted: 3:40 p.m. Friday, Nov. 20, 2015

Search underway for missing Eufaula woman



. Peggy McGuire has been missing since Monday

. She was seen leaving her child's school with another person in the car

. An unidentified man dropped her truck off at TJ's Ice House later

Officials in McIntosh County are searching for a woman who has been missing since Monday.Peggy McGuire, of Eufaula, was last seen dropping her child off a school.

Surveillance video shows her leaving with someone else in the car.

Her family said they are suspicious because the situation is very unlike her: See Video

Family said they are hopeful McGuire is safe and home in time for Thanksgiving: See Video

An unidentified man later dropped off her truck at TJ's Ice House and walked away.The truck is being examined by Oklahoma State Bureau of Investigation lab technicians.FOX23 will continue to follow this story.

Read more:

http://www.fox23.com/news/news/local/search-underway-missing-eufaula-woman/npR5G/#sthash.y7fCjGIB.dpuf

Alessandra_Deux




Posts

: 21190


Join date

: 2012-05-12



Search Continues For Missing Eufaula Woman
Posted: Nov 21, 2015 2:07 PM CST
Updated: Nov 21, 2015 2:07 PM CST
By: Dee Duren, NewsOn6.com
EUFAULA, Oklahoma - McIntosh County Sheriff's Office continues to search for a missing 28-year-old woman. Peggy McGuire was last seen Monday, November 16, 2015, when she dropped her son off at school.
Her truck was found at TJ's Ice House on Highway 9 west of Eufaula. They believe it was taken there Tuesday, according to Sheriff Kevin Ledbetter.
The truck is being processed by the Oklahoma State Bureau of Investigation, authorities say.
Anyone with information about McGuire's whereabouts is asked to contact the Sheriff's Office at 918-689-2526.
http://www.newson6.com/story/30576451/search-continues-for-missing-eufaula-woman

Alessandra_Deux




Posts

: 21190


Join date

: 2012-05-12



Posted: 10:00 a.m. Saturday, Nov. 21, 2015
Eufaula mother goes missing after dropping off child at school
Her vehicle has been recovered
By
Michael Purdy
Eufaula, Okla. — An Eufaula mother has been missing since Monday morning.
Peggy McGuire was last seen dropping her child off at school.
Her mother tells us the situation is very unlike her.
"If anyone knows anything, please, I want my Peggy back home," her mother said.
We're told her vehicle has been recovered.  McIntosh County officials say McGuire's truck was dropped off at TJ's Ice House the next day, by an unidentified man.
Read more:
http://www.krmg.com/news/news/local/eufaula-mother-goes-missing-after-dropping-child-s/npSK2/

Alessandra_Deux




Posts

: 21190


Join date

: 2012-05-12



Eufaula woman reported missing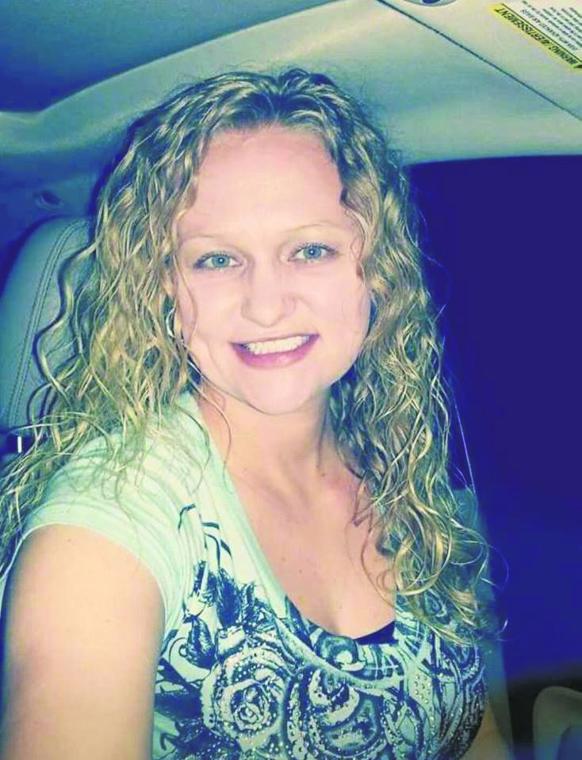 Peggy McGuire
http://www.mcalesternews.com/news/eufaula-woman-reported-missing/article_b0e19c9a-8ee3-11e5-85dc-3f03beb00c5c.html?mode=story

Alessandra_Deux




Posts

: 21190


Join date

: 2012-05-12




Alessandra_Deux




Posts

: 21190


Join date

: 2012-05-12



Excerpt:

"Deputies found McGuire's pickup in the parking lot of T&J's Ice House, a bar in Eufaula, on Tuesday morning. An unidentified man could be seen on surveillance video driving the pickup to that location and leaving it there, Ledbetter said."

http://newsok.com/eufaula-woman-reported-missing-since-monday/article/5461901

Alessandra_Deux




Posts

: 21190


Join date

: 2012-05-12



Officials looking into evidence as family continues search for missing woman

By Franque Thompson | Monday, November 23rd 2015



STIDHAM, Okla. - As the search continues for missing woman, 28-year-old Peggy McGuire, officials of the Oklahoma State Bureau of Investigation are now processing evidence in the case. The McIntosh County Sheriff said OSBI is looking for clues in McGuire's truck that may lead crews to her whereabouts.

One official with OSBI said crews are also processing information gathered at a crime scene from the case, however they could not disclose the location.

~Snipped~

Instead of preparing tables for Thanksgiving dinner, the family has them covered with search materials, like maps, flyers and flashlights.

"Thanksgiving is the last thing on our minds right now, the only thing on our minds is bringing Peggy home. And we'll fight through," said McGuire's cousin, Kellie Kuhnel.

The family said they feel like they haven't been getting much help from law enforcement officers. So, they started their own search party and created new flyers to hand out.

Read more:

http://ktul.com/news/local/officials-looking-into-evidence-as-family-continues-search-for-missing-woman

Alessandra_Deux




Posts

: 21190


Join date

: 2012-05-12



Posted: 8:32 p.m. Tuesday, Nov. 24, 2015

Reward offered in search for missing Eufaula woman



By Nina Carter

EUFAULA, Okla. — Quick facts:Businesses are helping fund the search for a missing Eufaula woman.

. Peggy McGuire was last seen over a week ago.

. Family and community members are helping with the search.

A $15,000 reward is being offered for information leading to a missing Eufaula mother.

Peggy McGuire was last seen dropping her son off at school eight days ago.

~Snipped~

People close to McGuire told FOX23 they are extremely grateful for the community's help in the search for Peggy, but they are worried investigators are not doing enough.

Security from T & J's Ice House in Eufaula captured McGuire's truck just before 6 a.m. on the 17th. The video shows someone getting out on the driver's side and head south on foot, but that's the last solid clue family members said they know of, so they have taken the investigation into their own hands.

FOX23 Nina Carter watched the video footage.

Read more:

http://www.fox23.com/news/news/local/reward-offered-search-missing-eufaula-woman/npWM3/

Alessandra_Deux




Posts

: 21190


Join date

: 2012-05-12





Similar topics
---
Permissions in this forum:
You
cannot
reply to topics in this forum