Utah teen goes missing in Las Vegas
By
Kimberly Scott
, St. George News   |  Posted Feb 10th, 2017 @ 7:25pm
ST. GEORGE — Authorities are asking the public's help in locating a missing juvenile from Logan.
Sarah Dunsey, 17, was last seen in Las Vegas on Jan. 15. Dunsey had no phone, identification, extra clothing or money with her when she disappeared.

Dunsey is described as 5-foot-2, 130 pounds, with brown eyes and brown hair. Dunsey has pierced ears as well as a lotus flower tattoo on her ribcage.

Authorities believe she could be in Los Angeles, Las Vegas or Utah.
Anyone with information on Sarah Dunsey or her whereabouts is asked to call the Logan Police Department at 435-753-7555, 911, or KlaasKIDS at 855-SEEK-LOST.
Read more:
http://www.ksl.com/index.php?sid=43148544&nid=148
______________________________
http://www.stgeorgeutah.com/news/archive/2017/02/10/kss-jek-missing-logan-girl-last-seen-in-las-vegas/#.WKX_rOkizIU
Last edited by Alessandra_Deux on Thu Feb 16, 2017 2:39 pm; edited 3 times in total

Alessandra_Deux




Posts

: 21188


Join date

: 2012-05-12




Alessandra_Deux




Posts

: 21188


Join date

: 2012-05-12



Utah mother sends message to missing daughter: 'I want you to fight' (Video)
Posted 9:31 pm, February 15, 2017, by
Kiersten Nuñez
,
Updated at 07:56AM, February 16, 2017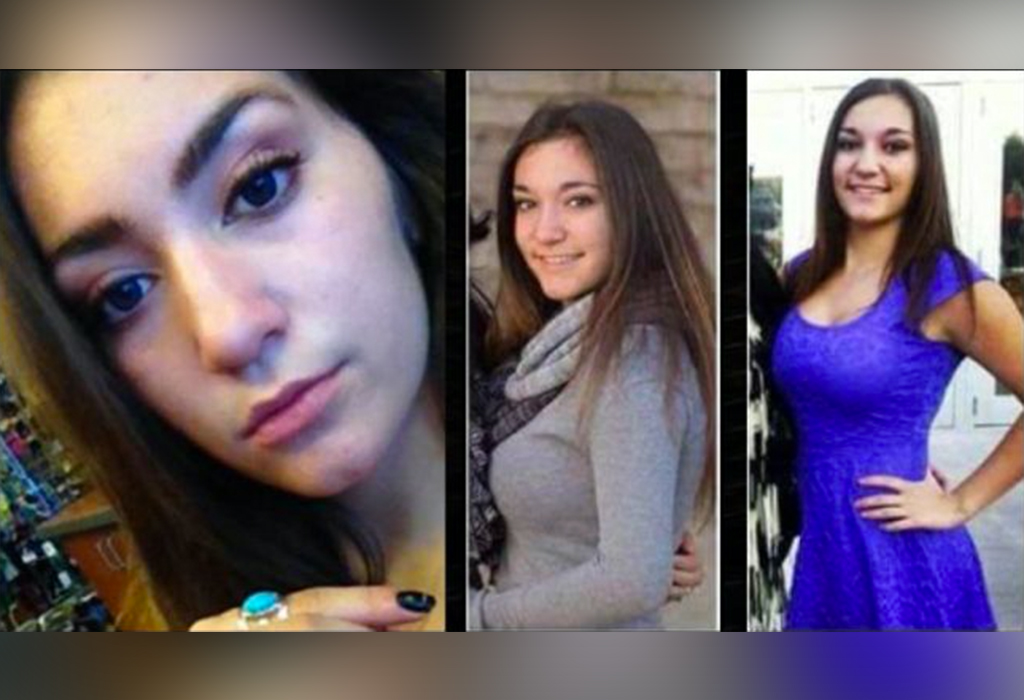 LOGAN, Utah -- A Utah mother is offering up a heart-wrenching plea to the world as she seeks help in finding her 17-year-old daughter.
"This is my absolute worst nightmare. We need Sarah home."
Sarah Dunsey's family says the teen who lives in Logan is a victim of sex trafficking. She was last seen January 15th at the MGM in Las Vegas. That's where the family believes she was abducted.
"Our daughter Sarah Dunsey was abducted from Las Vegas, Nevada; she's being held against her will and Sarah is a victim of sex trafficking," Dunsey's mother says in a video posted to YouTube.
Read more:
http://fox13now.com/2017/02/15/utah-mother-sends-message-to-missing-daughter-i-want-you-to-fight/
Last edited by Alessandra_Deux on Thu Feb 16, 2017 2:54 pm; edited 1 time in total

Alessandra_Deux




Posts

: 21188


Join date

: 2012-05-12





Help Us Find Sarah Dunsey

Published on Feb 14, 2017
"Sarah Bearah, this message is for you...". Please help us find Sarah Dunsey. She was last seen at the MGM in Las Vegas on January 15th, 2017. Share this video and help us to bring her home.

https://www.youtube.com/watch?v=f7HzepYUXoQ

Alessandra_Deux




Posts

: 21188


Join date

: 2012-05-12




Alessandra_Deux




Posts

: 21188


Join date

: 2012-05-12





Similar topics
---
Permissions in this forum:
You
cannot
reply to topics in this forum